Seville-based company EVO S.L., specializing in electric mobility, has successfully concluded its «Cyber-Physical System for Battery Management of Electric Vehicles (CPS4EV)» project. The initiative aims to enhance battery lifespan, accurately identify battery conditions, and optimize electric vehicle performance. After 24 months of research and development, promising results have been achieved through the use of artificial intelligence, big data, and 5G connectivity.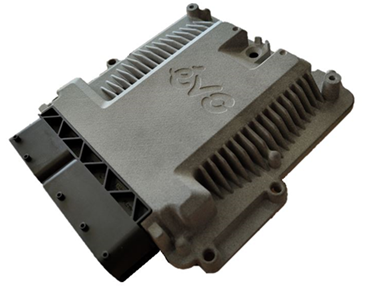 The project had a budget of €1,063,312.00, co-financed by the European Regional Development Fund (ERDF) and Spain's Centre for Technological Development and Innovation (CDTI), with a contribution of €830,553.00.
The project involved 20 EVO engineers, who collaborated with staff from the Andalusian Association for Research and Industrial Cooperation (AICIA) and ARUS Andalucía Racing Team, conducting real-world tests with racing vehicles.
CPS4EV offers an effective solution for controlling batteries in electric cars, extending their lifespan, optimizing their management, and ensuring high levels of efficiency. This innovation has a significant impact, as it contributes to electric vehicle development, enabling better maintenance, increased efficiency, safety, sustainability, and cost reduction.
The developed cyber-physical system (CPS) also provides competitive advantages by achieving improvements in maintenance and operation strategies, decreasing energy costs, and enhancing fleet availability. The project focused on electric vehicle batteries due to their high cost and tendency to degrade over time, directly affecting vehicle longevity.
EVO S.L., recognized as an Innovative SME by the Ministry of Science and Innovation, plans to develop future research focused on intelligent management of other vehicle components, becoming a benchmark in the market for intelligent ECUs and promoting European projects for their improvement and standardization. The Seville-based company concentrates on high-tech electric mobility areas and is committed to developing electric vehicle technologies and zero-emission solutions for more efficient, sustainable, and accessible mobility options.