EVO S.L. has successfully concluded its «Cyber-Physical System for Battery Management of Electric Vehicles (CPS4EV)» project, aimed at improving battery life, accurately identifying battery conditions, and optimizing electric vehicle performance. With an innovative approach and a focus on automotive and e-mobility technological development to address the challenges of more efficient, sustainable, safe, and intelligent mobility, the company has completed this R&D project, offering a satisfactory solution for efficient battery control in purely electric cars.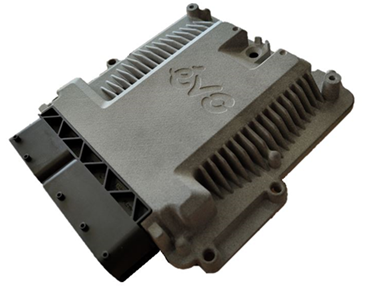 More about this project and its contributions
By using artificial intelligence, big data, and 5G connectivity, the project has achieved more accurate and comprehensive indicators of battery health, which in turn increases the possibilities for diagnosing problems and making effective decisions in driving and fleet management, effectively improving the complete life cycle of the battery. The research developments have been carried out under the strictest functional safety and cybersecurity standards established in the automotive sector regulations.
During the R&D process, two control units (one for 5G communication and another for monitoring, management, and thermal and electrical control) have also been developed. The 5G unit serves as a link between the physical unit and the machine learning algorithms of the neural network in the cloud. This connection allows for the management of more complex and accurate data, resulting in improved electric vehicle operation.
In summary, this development of battery monitoring and control strategies extends battery life, optimizes management, and ensures the high levels of efficiency demanded by automotive companies and end-users.
The new Cyber-Physical System (CPS) achieved through research also provides competitive advantages in terms of reduced maintenance costs, improved maintenance and operational strategies, and decreased energy costs through direct action on driving. Furthermore, it directly impacts the improvement of fleet availability, extending its life and providing real-time knowledge of the fleet's current status.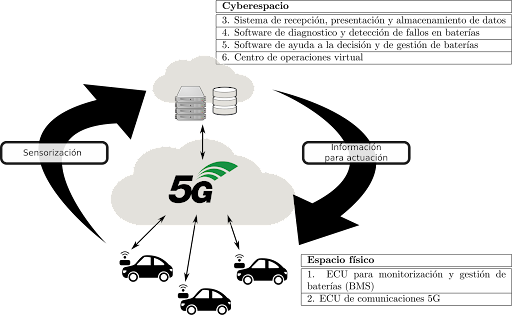 The project, therefore, contributes innovative and necessary solutions for generating knowledge and supporting the deployment of electric vehicles. Specifically, it focuses on batteries in these vehicles, since their price currently represents one of the most significant costs when purchasing them. Additionally, batteries tend to irreversibly degrade over time, with their aging cycle being longer than the vehicle's lifespan.
The project has been co-financed by the European Regional Development Fund (ERDF) and Spain's Centre for Technological Development and Innovation (CDTI), with a total budget of €1,063,312.00, co-financed with €830,553.00. A team of 20 EVO engineers, in collaboration with staff from the Andalusian Association for Research and Industrial Cooperation (AICIA), participated in its development.
EVO aims to develop future research, focusing its innovation processes on intelligent management models for other vehicle components, becoming a benchmark in the intelligent ECU market, and promoting European framework projects and programs for their improvement and standardization, mainly in Spain and Germany, where EVO S.L. concentrates its activity.
The Seville-based engineering company holds the Innovative SME seal, granted by the Ministry of Science and Innovation, and focuses on high-tech electric mobility areas, particularly in powertrain control, charger integration, software development (Autosar), and energy source integration.